Sustainability & Decarbonisation Briefing – Cairns
30 November @ 3:30 pm

-

6:00 pm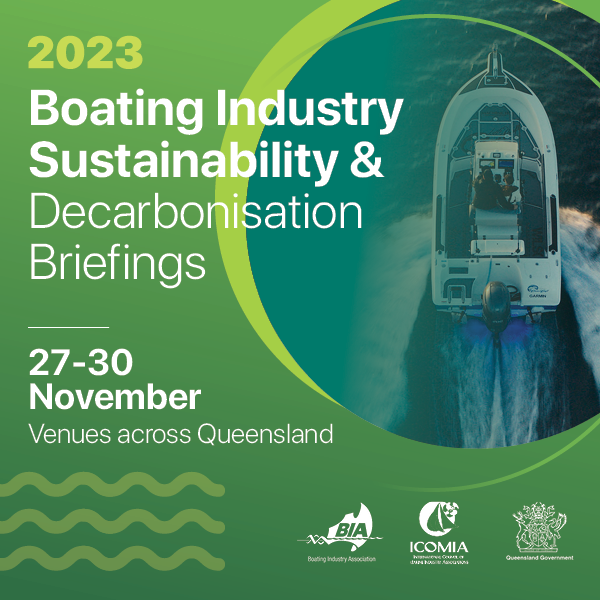 Join the Boating Industry Sustainability & Decarbonisation Briefings, designed to bring the Queensland maritime industry together to discuss critical topics and share the latest findings from the Ricardo Decarbonisation of the Propulsion Systems Report commissioned by the International Council of Marine Industry Associations (ICOMIA).
The briefings will explore the industry's journey towards implementing sustainable practices and policies over recent decades, and the importance of building resilience and adaptability to address climate-related challenges and risks in the boating sector.
Speakers include BIA President Andrew Fielding; ICOMIA President Darren Vaux; BIA GM Government & Public Relations Neil Patchett as well as industry leaders from marine businesses making an impact in sustainability locally.
Connect with like-minded professionals and industry leaders to share insights, experiences, and ideas on how we can collectively reduce our environmental impact and champion a more sustainable boating future.
To register email info@bia.org.au.