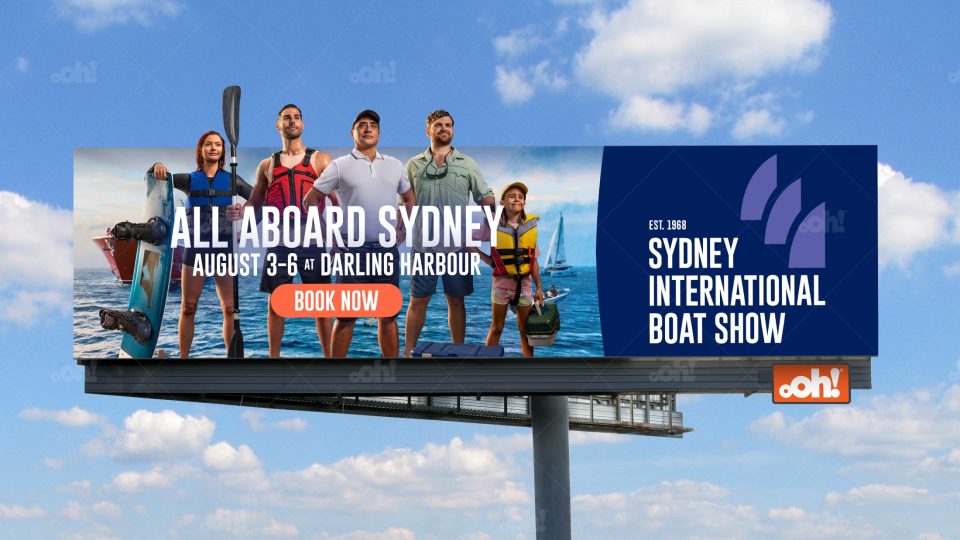 Our BIA key priorities remain our focus, and today's 'snapshot' is of the promotion of recreational boating, with an update of key information and activations for our Sydney International Boat Show 2023.
•
The countdown is on with the show only eight weeks away, this week….! #getonboard
•
The four-day show takes place Thursday 3 to Sunday 6 August, 10am to 7pm daily (Sunday night 5pm close)
•
As usual the Opening Function will take place on the Friday morning of the Show, kicking off at 08.30am at Nick's Restaurant, with the NSW Minister opening the show
•
Hall space is nearing capacity, please contact us asap if you would like to display
•
Marina applications are in full swing and will be finalised in the next few weeks, we are forecasting exceeding the number of boats on water in 2022
•
Sailing is a big focus in 2023, with our Sail Ambassador, Nicole Douglass set to coordinate and host the stage and re-connect our sailing fraternity, including several local harbour-side junior sailing clubs
•
The outdoor activation zones will connect the Marina with the International Convention Centre, and will see a stage, sailing education, boat displays, and entertainment
•
Awards to be presented at the show include;
–
Sustainability in Boating Award – New in 2023
–
Apprentice of the Year Award
–
NSW TAFE Awards, including Schools and Marine Jobs education Centre
–
SIBS Stand Display Awards
•
Our event sponsors include;
–
Transport for NSW, and the Boating Safety Zone
–
Walcon Marine
–
National Storage – New in 2023
•
Marketing and promotion of the show is in full swing, in summary;
–
Pre-show and ticket sales campaign
 
>
Socials (started April 15) x 3, Facebook, Instagram, LinkedIn
 
>
Print (marine – started May 1) 3 x Marine Magazines – New in 2023
 
>
Digital (starts June 5) 11 x Marine Media Groups, incl Google and Nine
 
>
Outdoor (starts July 3), main southern, central and western arterial roads into Sydney – (4 x static + 13 x large format digital + 125 x small format digital)
 
>
TV (starts July 8) 2 x Stations – New in 2023
 
>
Print (retail – starts July 14) 2 x Newspapers – New in 2023
 
>
Commercial Radio (starts July 15) 5 x Radio Stations – New in 2023
–
TV on the ground at the show
 
>
Sunrise Weather
 
>
Today Show Weather – New in 2023
 
>
Escape Fishing with ET (pre & during Show) – New in 2023
 
>
Step Outside with Paul Burt (pre & during Show)
–
Radio on the ground at the show
 
>
2GB – Onsite Broadcast PM – New in 2023
 
>
2SM (HiTide) – On-Air Promotion (pre & during Show) – New in 2023
 
>
Triple M – Major On-Air Promotion: Mick & MG's 'What Floats Your Boat' – New in 2023
 
>
Triple M – Rock Patrol Onsite Activation – New in 2023
At the BIA, we are focused on delivering a great Sydney International Boat Show for 2023, please #getonboard!.
Andrew Scott
CEO