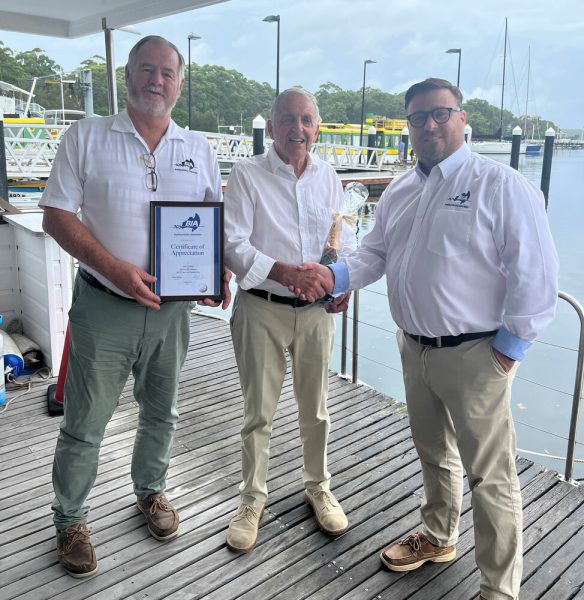 Bob Grounds started his career in the marina industry doing marina construction under the name Seacoatings Australia Pty Ltd. They specialised wharf builds and restorations notably working on Jones Bay Wharf, Walsh Bay, Pyrmont, and the restoration of Woolloomooloo wharf. He also built the first concrete Marina in Darling Harbour.
When Cronulla Marina became available in 1984 Bob entered a bid for control of the Permissive Lease. He was successful but by this time the marina was already 80 years old, give or take a few years, and was well past its prime. It had an old timber wharf with a capacity for 15-20 boats. With Bob's wharf building expertise he wanted to grow the marina, his team spent years conversing with Crown Lands to convert it to Special Lease and gained approval for a 28-berth concrete marina extension. Today the marina has a capacity of around 96 vessels.
In 1990 approval was granted to develop the main building and add a second storey. A wedding reception venue and an a la-carte restaurant occupied the top level. Unfortunately, this burnt down in 2002 and the building wasn't able to be rebuilt due to a number of constraints. Since this time the marina has been operated from a floating office.
Bob's involvement with the BIA though started well before his marina life back at Shark Marine, a retail outfit for the fit out and sales of Bruce Harris' Shark Cat boats. Bob was a regular at the Sydney Boat Show back in its infancy at the Sydney Showgrounds. "It was always a hassle there" he said "everyone trying to get their stuff in and unload their boats."
And so, after 37 years of membership with the BIA, Bob has retired. He has been a great supporter of the BIA over the years, and we wish him all the best in retirement. In the photo David James and Shane Wilson of the BIA paid Bob a visit to congratulate him on his retirement. A Cronulla local, he'll never be too far from the marina, still able to overlook the marina he grew.
All the best Bob on your retirement, we wish you well.