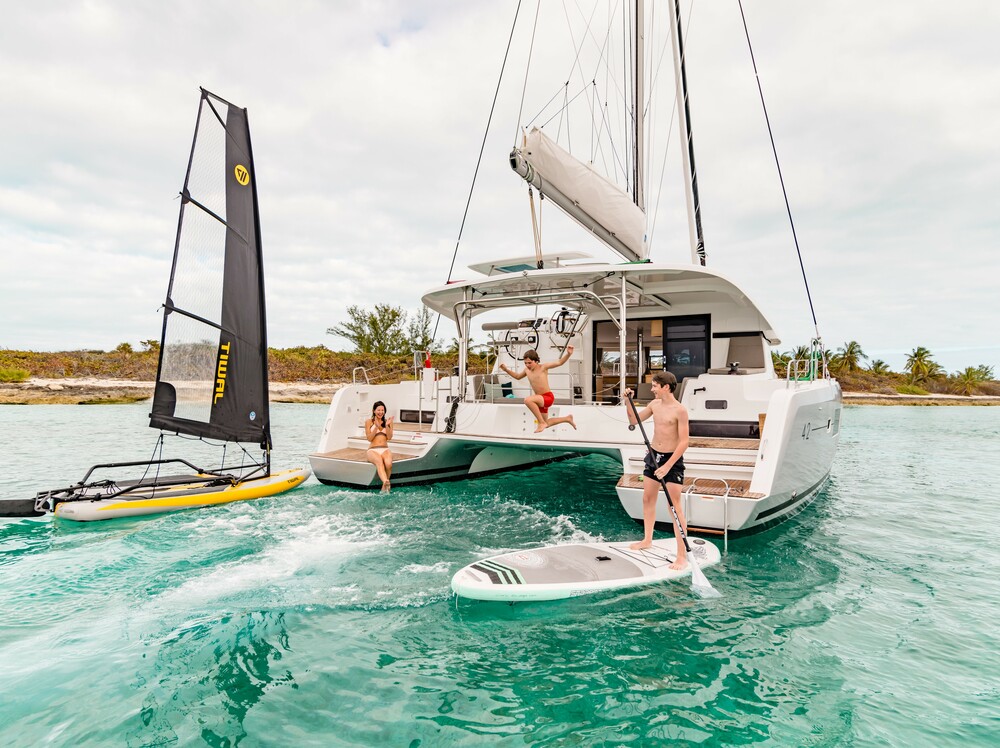 The Boating Industry Association Ltd (BIA) has released its 2022 Member Report Card, a statistical summary of priority activities undertaken on behalf of members over the past 12 months.
The BIA connects businesses across Australia to grow the boating industry, forming a united voice representing boating. BIA's key priorities are to deliver: advocacy to government; industry-focused programs, products and support services for our members; as well as promoting education, skills and jobs; and participation in boating.
Despite challenging economic conditions over the last few years, 38 new members have joined the BIA in 2022, bringing the member base to a total of 617 active members across Australia.
2022 marked the return of BIA boat shows after a two-year hiatus due to the pandemic, with the Sydney International Boat Show attracting more than 45,000 visitors,190 exhibitors and almost 600 vessels on display.
BIA's ongoing commitment to the promotion of the boating lifestyle through paid advertising in the form of its Discover Boating campaign achieved over 29 million TV viewers and 11 million digital impressions.
BIA's commitment to Safe Marine Business ramped up through the Marine Card program, an industry-wide approach to basic Workplace Health and Safety management for the marine sector. The program underwent a rebrand in May to strengthen its messaging and cut through. Marine Card now has more than 3700 active card holders across Australia who have undergone the training program, with 1055 undertaking the training this year.
Supporting industry jobs remained a priority and the MarineJobs.org.au recruitment site which was launched in July last year attracted more than 600 job posting over the year and 165,000 job views on the site. BIA is committed to supporting employers and job seekers alike with a range of activities in addition to the industry careers platform.
Other highlights include:
• Representation on 12 International and 34 State or National external industry committees 
• 46 submissions to heads of departments or Ministers on topics of policy, strategy, planning and/ or legislation
• 7 new boat sales standard contracts published
• 60,000 page views on Discover Boat Sales, BIA's member-only retail listing website, which allows members to list boats, engines, trailers, other accessories and marina berths for free
• 22,000+ people using the national lifejacket website that includes how to find a service agent for your inflatable lifejacket at lifejackets.org.au
• 100 retail outlets in NSW helping to promote safe, responsible and enjoyable boating
• 5000+ houseboat experiences via the houseboats bookings website
• 118 members supported with marine business insurance
As a not-for-profit organisation led by industry for industry, BIA's purpose is to deliver value to members. A team of experienced boating sector specialists, business managers and professionals provide invaluable knowledge and capability.
Download the BIA 2022 Report Card here. For information on boating go to: bia.org.au.
Membership enquiries: membership@bia.org.au
Media contact: media@bia.org.au; m. 0418 279 465 
Image caption: 'BIA – Supporting members to build thriving marine businesses'
Media-Statement_BIA-Supporting-members-to-build-thriving-marine-businesses.pdf – 1.09 MB
IMAGE_BIA-Supporting-members-to-build-thriving-marine-businesses.jpg – 213.54 KB