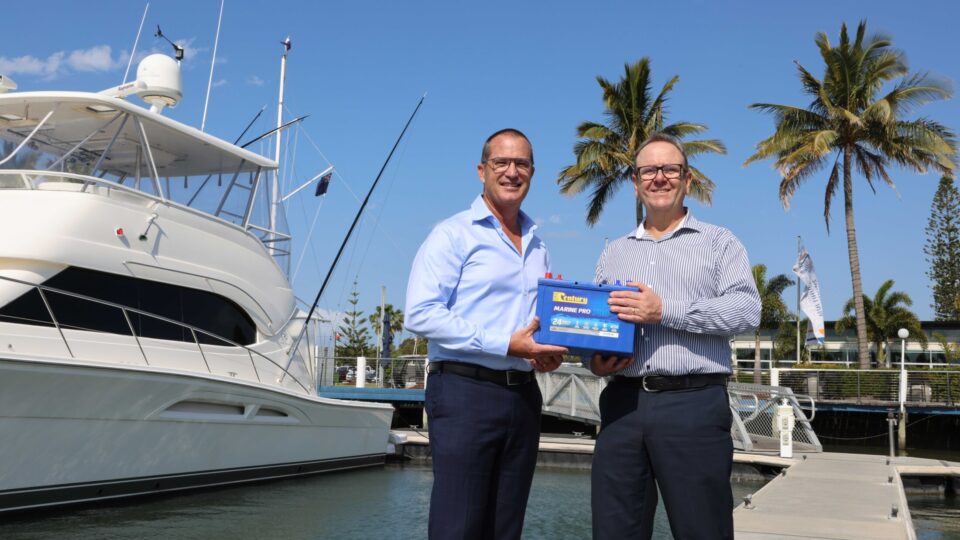 The Boating Industry Association Ltd (BIA) today announced a partnership with Century Batteries, Australia's oldest battery manufacturer with a history of designing, manufacturing and supplying batteries since 1928.
BIA CEO Andrew Scott said, "BIA is thrilled to partner with Century Batteries to further our mission of enhancing boating experiences while promoting safe, responsible and enjoyable boating, as well as environmentally sustainable practices.
"It's great to have a quality brand like Century Batteries on board to help industry and the boating public to power up their battery needs. It has not missed our attention that breakdowns while boating due to battery issues can and do happen out on the water, and this partnership will help us highlight the importance of choosing quality batteries as well as help promote their proper care and maintenance."
The collaboration between the BIA and Century Batteries will encompass various initiatives, including member offers, and promotion of the boating lifestyle via the 2023-24 Discover Boating advertising campaign and at the 55th Sydney International Boat Show in 2024. The partnership will also entail educational campaigns to raise awareness about proper battery usage, maintenance, and disposal, promoting a greener and more responsible boating environment.
Century Batteries, a leading brand in the battery manufacturing domain, is recognised for its cutting-edge technology, reliability, and commitment to sustainable solutions. The flagship Century Marine Pro batteries are designed and built right here in Australia specifically for boats to handle our harsh and demanding marine environments.
"We are excited to combine our battery expertise with the Boating Industry Association's deep-rooted connections within the boating community," said Shaun O'Brien Automotive General Manager of Century Batteries. "By leveraging our technological innovation and the BIA's industry insights and network, we aim to educate marine business and the boating public on the importance of appropriate battery usage."
The partnership between the Boating Industry Association and Century Batteries is a testament to the mutually shared commitment to driving positive change within the recreational boating sector.
Main image (from left): BIA President Andrew Fielding and Automotive General Manager Shaun O'Brien pictured with one of the Australian made Century batteries.