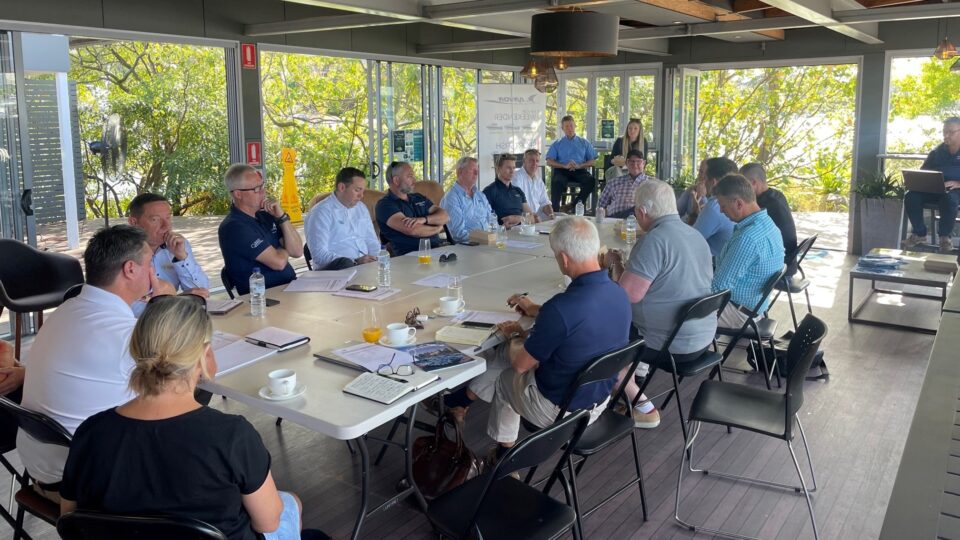 Today's e-News focuses on our Divisional approach to member engagement, rolling out member Divisional Meetings and Networking Forums, and engaging with our valued membership groups. We treat each of these sessions as opportunities to listen and capture issues which may turn into deliverables for the BIA Team in support of our members.
At our recent Council meetings, we announced a fresh approach to member engagement via the Divisions. This has taken shape with the following meetings:
Women in Boating Division meeting and forum, with a diversity and jobs in focus
Brokers Divisional meetings, both in QLD and NSW, with national accreditation the focus
Marina Divisional meetings, both on QLD and NSW, with advocacy, sustainability and Coxswain 3 in focus
General BIA Networking Forums, held in Qld and NSW
Marina Divisional meeting and General Business Forum booked and planned for South Australia week of 6 November.
Our engagement with members and Divisions have helped shape BIA Team focus and priorities across the following:
Skills and jobs, with an emphasis on attracting and retaining people in our industry
Insurance
Commercial marina leasing
Sustainability in boating with themes such as:

Imminent release of the Ricardo Decarbonisation and Life Cycle Analysis report at METS. With ICOMIA supporting BIA to embark on a series of industry briefings, in partnership with the Qld Government, which will be delivered in the Gold Coast, Brisbane, Mackay and Cairns over the last week of November. We have commissioned a professional video recording of a session which will be used as a webinar for convenient access by all members on this important topic
Pollution management including sewage pumpout facilities
Sustainability activities in general across the boating sector with an international context where BIA holds the Deputy Chair of the ICOMIA Sustainability Committee

Marine Card/ AMS program, in support of Safe Marine Businesses
Support for marinas and boatyards at the land-water interface.
Other Divisional meetings are to be held in 2024 and are likely to include the following;
Boat manufacturers
Industry fabricators and suppliers
Shipwrights and Boat builders
Engine manufacturers
Repair and Refit
Product Suppliers
Boat / Share Clubs / Syndication / Bare Boat Charter
Houseboats
Paddle Craft
Professional Services including Surveyors, Consultants, Architects and Insurance
Next generation working group
We will be rolling out staged industry wide accreditation programs in 2024 with a full schedule of dates will be released.
Our first focus on behalf of the wider industry will be a national Broker accreditation program, requiring an overarching framework, standard industry contracts updated, self-audit checklists, followed by formal audits etc, more news to come. The Broker meetings were used to gather information; with a goal of creating a 'best-practice' program nationally. We shall be working closely with all Australian BIA to ensure a successful launch of a national program.
The previous e-News CEO column focused on our membership deliverables, under our Jobs, Skills and Training deliverable, and we would like to congratulate the AIMEX Team / SYA (David Good and Team) for delivering the Careers Expo at the Marine Precinct in Coomera Qld, on Saturday 21 October showcasing career opportunities in our industry. Thank you to key marine businesses for opening your doors and to industry partners for their support to the Expo.
Congratulations also to BIA Victoria for delivering the 2023 Melbourne Boat Show, Pictured is Steve Walker CEO BIAV with State Govt representatives and President, Scott O'Hare.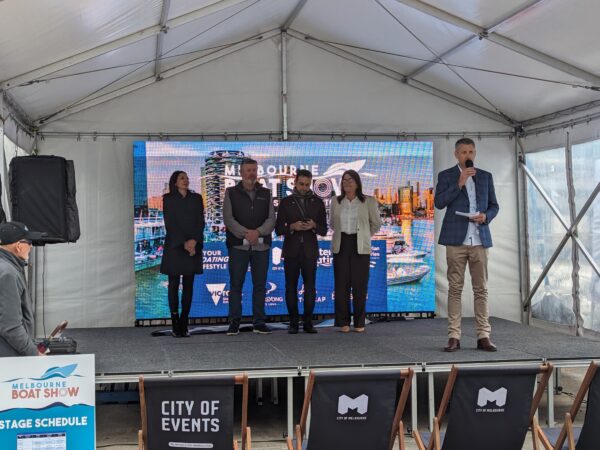 See you on the water,
Andrew Scott, CEO