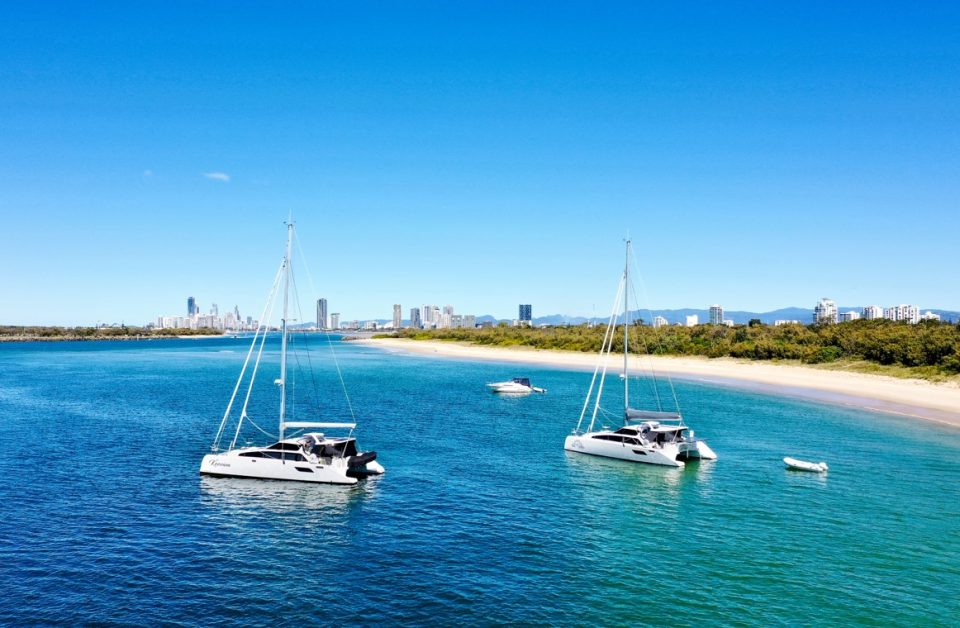 Recent weeks have seen a focus on relations with Governments at the highest levels. BIA leads in this area (Neil Patchett, GM Advocacy and Communications) because we need to represent our members both proactively and reactively to changes in government policies and regulations.
We need to be represented as a stakeholder in all relevant debates and hold advisory positions where possible. That is why BIA is representing the industry on 46 committees across Local, State, National and International layers.
Just this week BIA (Neil Patchett) met in person with the NSW Minister for Transport, Jo Haylen and the head of the NSW maritime regulator's policy and strategy team. Before that we put a proposal to the South Australian government for the establishment of a peak consultative body to represent all key sectors of boating in that State. While in Queensland BIA held an in-person meeting with the General Manager Maritime Safety Queensland on issues including maritime infrastructure, access and storage.
Last week we met with the Federal Department of Employment and Workplace Relations and also Jobs and Skills Australia to advocate for recognition of the value and demand for trade apprenticeships across the sector. While in just a few weeks, BIA will be sitting with the executive team of AMSA in Canberra for a meeting of the authority's peak consultative forum, the National Safety Committee.
Our core objectives in our relationship with Government are:
Promote and protect access to waterways and associated infrastructure
Promote support for business
Promote private investment in the boating industry and viable commercial relationships with Government
Promote safe boating and a safe and responsible boating industry
Promote environmentally sustainable practices in boating and the boating industry.
In the most recent engagement with Minister Haylen in NSW, BIA stressed the need for Government to appreciate the value of boating as a leisure activity for people of all ages, abilities and budgets.
BIA pressed for Government to maintain and exceed current programs to support delivery of safe, convenient and accessible infrastructure. This included the need to maintain and build upon efforts to deliver new and improved boat ramps and pontoons across the State; to ensure affordable mooring options; to support storage solutions esp., for trailerable boats such as dry stacks and appropriate street parking; and deliver a funded dredging strategy for NSW to ensure our coastal communities experience the social and economic benefits arising from being destinations linked by the 'blue highway'.
We called upon the NSW Government to support industry confidence and investment through appropriate policies, strategies, programs, projects and legislative tools to support participation, encourage business investment, job creation and the significant industry contribution to society and the economy.
BIA reinforced the value of the Waterways Fund and that it must continue to plough its revenue from boating fees and charges back into Government products, programs and services for the boating public as intended under the Ports and Maritime Administration Act 1995; to maintain support for the Minister's Maritime Advisory Council so it continues to meet as the peak consultative body in NSW on matters ranging from infrastructure to safety.
We also called for efforts to maintain and build upon the Maritime Infrastructure Plan which is scheduled to be reviewed this year; and that it should incorporate a Property Strategic approach within the Plan. This is to capture the department's responsibilities to its customers (recreational boating public and wetland lease holders) under the hypothecated Waterways Fund and to put these 'customers' at the centre of everything they do in the maritime context to mitigate against this legislated focus being depleted and or lost within the supercluster agency.
These are just some examples of the work the BIA team is focused on for the benefit of industry and boating. I can assure you that more is to come.
Andrew Scott
CEO