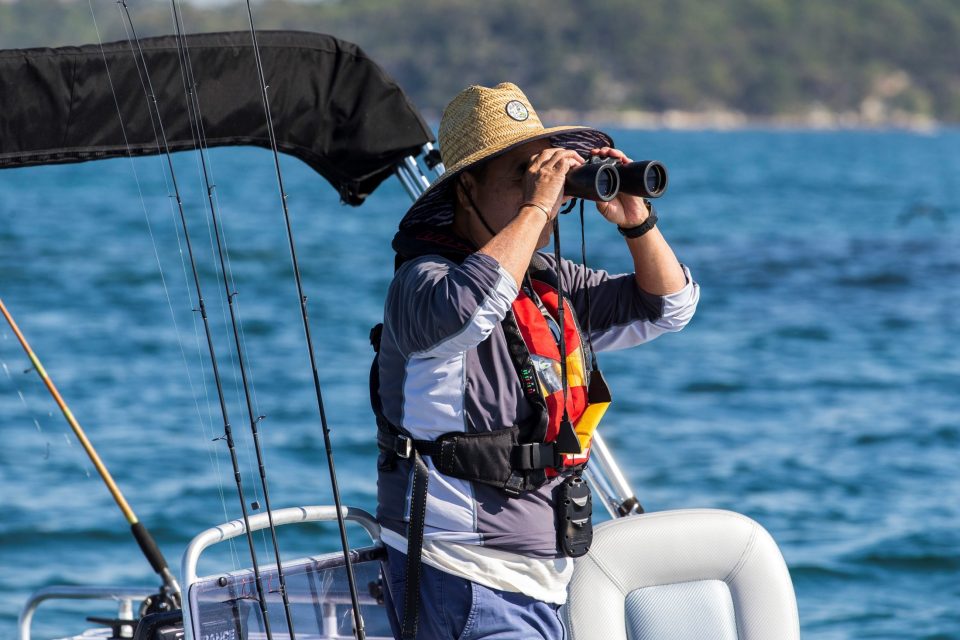 Over the first three months of 2023, we have worked hard for our membership to deliver on our business priorities of: Grow Participation in Boating; Deliver Government Advocacy and Industry Focused Programs; and Promote Education, Skills and Jobs. Here's a snapshot of what the BIA Team have been working on since January:
•  Safety and lifejacket advice to Transport for NSW
•  South Australia Flood advocacy with the State Government, seeking assistance / support programs for industry
•  Marine Order 505 and 504 (crew qualifications and operational safety management, respectively)
•  Safe Marine Businesses via Marine Card
•  Insurance support for abandoned vessels and wrecks in marinas
•  Sydney International Boat Show announced for 2023
•  ICOMIA announced Darren Vaux as President
•  Sustainability in Boating collaborations nationally and internationally
•  Trailer Safety Standards
•  Gas and electrical standards for boats
•  Lithium battery technology and standards compliance
•  AMSA advocacy regarding Domestic Commercial Vessels 
•  End of Life vessel discussion paper in NSW
•  Boating Industry Academy, launched in Coomera (19 young people)
•  Trade Memberships launched
•  Marine Card, re-launch in support of Trade Memberships and DIYs
•  National Skills Assessments, via Federal Government
•  Qld Commercial Marina Lease Policy
•  AMSA Compliance Strategy
•  National diesel engines emissions standards
•  Advocacy paper, reporting our strengths for all Members
•  Global Marine Industry trends reported
•  Transition to Coxswain 3
•  Boating Industry Academy, Immersion and Open Day, marketing to Young People, a dozen member manufacturers now on board
•  Meeting with the new Commissioner NSW Marine Rescue to discuss collaborations
•  The return of a printed Logbook and posted to all Members, and emailed to 35,000 database
•  Liaising with NSW Government on a statewide dredging strategy.
The BIA supports its members to build thriving marine businesses, through an offer of tailored programs, products and services "By Industry, For Industry!"
In summary, our programs, products and services include the following:
► Industry Initiatives
•
Marine Jobs – TAFE, RTO/ RTP, Schools' programs, courses, and work experience
•
Safe Marine Businesses delivered through Marine Card, Access Management System
 
► Products
•
Marine industry-specific Insurances
•
Travel Insurances
•
Training programs
•
Member-only documentation, Broker agreements, berthing and storage deeds
 
► Services
•
Experienced Boating Specialists, including – Technical Standards, Regulations, workplace advice lines, ISO and Australian Standards
 
► Business Promotion
• 
BIA member reputation through use of logos etc
•
Trusted Code of Practice
•
Marketing and advertising collaboration opportunities
•
Website listings
 
► Advocacy
•
All levels of Government, Local, State and Federal
•
Advocating for:
– Infrastructure & Access
– Safe boating
– Better regulations for boating
– Marine jobs,
•
Local, State, National and International committees and Associations
BIA also continues to work with the Board to make financial decisions in the best interests of the membership. Our audit has been completed and our Annual Report (financials) will be issued 20th April 2023, ahead of our May 16th AGM in Sydney.
Recently we have held all State Annual General Meetings (AGM), in South Australia, New South Wales, and Queensland. Congratulations to all new Councillors who have been elected through this process. The ongoing renewal of our Councils is an important part of our evolution so thank you to all who were nominated and those who are to help guide us forward.
Andrew Scott
CEO