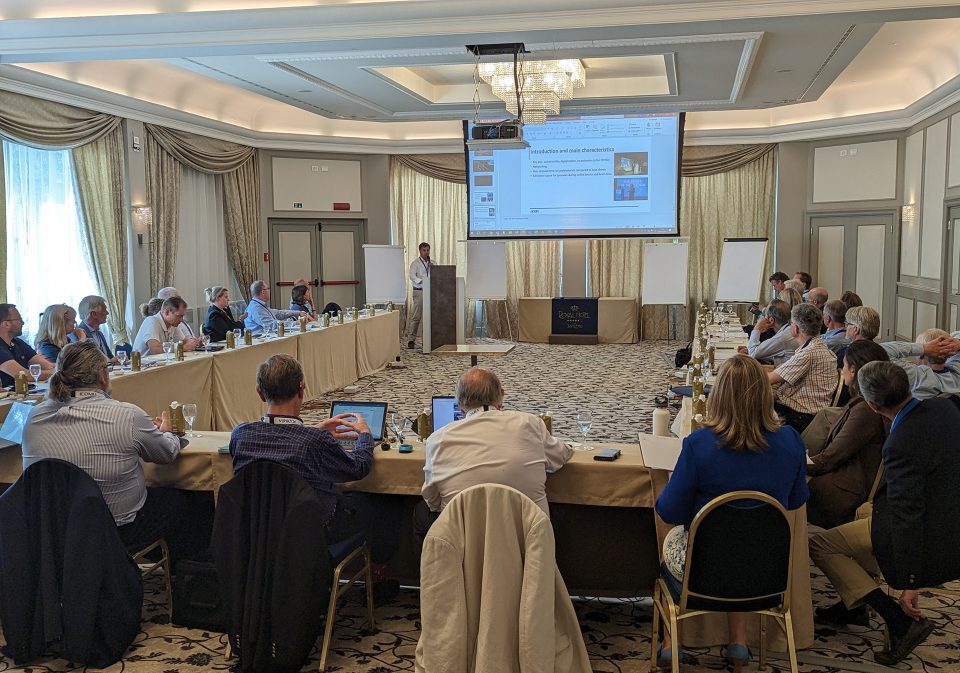 May 2023 was a solid month for the boating industry with a number of key events.
There was the Marine Jobs Careers Expo in Cairns, hosted by the Marine Jobs partnership with Superyacht Australia; then the Marina Industries Association, Marina of the Year Awards in Sydney; the Australian International Marine Export Group's, Australian Marine Industry Awards held on the Gold Coast; the Sanctuary Cove International Boat Show, and finishing off with the International Council of Marine Industry Associations (ICOMIA) Congress, held in Sanremo, Italy.
Congratulations to all award recipients at these events, and to the Sanctuary Cove Team for delivering a great boat show.
Australia is well represented at the ICOMIA Congress with Darren Vaux as ICOMIA President. The Congress is being attended by approximately 60 international representatives from all ICOMIA members, across its 38 nations of membership. Pictured (left) is Darren speaking at the ICOMIA opening session on the new international strategy for industry.
It is an honour and privilege to represent our Australian industry at this event where I have been able to make presentations covering issues such as Marine Jobs and Marine Card to an international audience.
Over the opening days of ICOMIA, Australia has already made a mark, led by Darren Vaux, covering issues such as:
ICOMIA positions on:
Programs by industry for industry including:
► Marine Jobs
 Our collaboration with MIA / AIMEX
The online jobs board, for employers and employees
Our Boating Industry Academy program with AITC and education work with TAFE
Discussing the demand for labour, attracting and retention of labour
► Marine Card / AMS
How marine card works, benefits for card holders
How Access Management works, including benefits for Site operators
The BIA has a significant opportunity though involvement with ICOMIA, on a global scale. Our presence both in-person and by way of remote involvement has real value and benefits to the membership. It is also obvious the high value ICOMIA places on advocacy across its members.
On the domestic front, the delivery team of BIA and Mulpha Events are now focused on the Sydney International Boat Show set for 3-6 August. ICOMIA members are excited by the Sydney show and we are looking at opportunities to further strengthen the event and its role on the global stage.