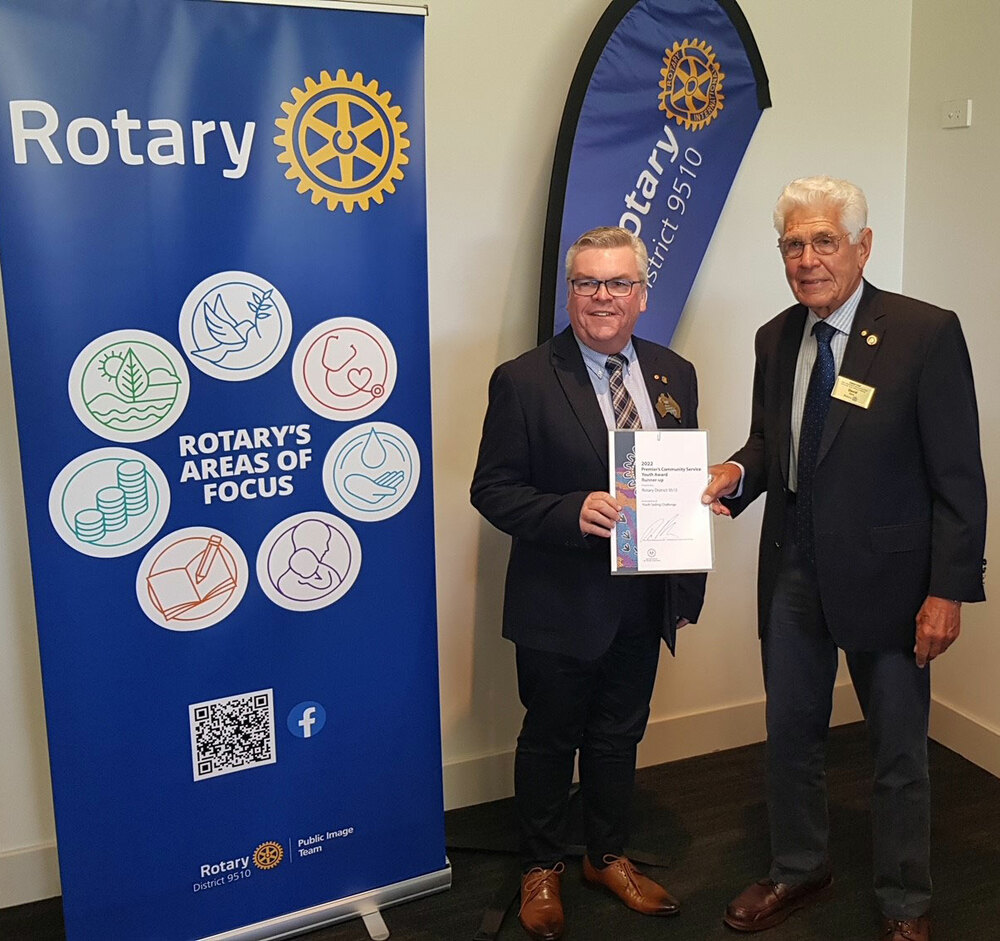 Congratulations to BIA Life Member, David Binks (Binks Marine) and the Rotary Youth Sailing Challenge (RYSC) in being awarded runner up at the recent SA Premier's Community Service Youth Award 2022, for the Service Clubs Association of SA.
At the RYSC launch in 2017 by Sir James Hardy OBE of David Binks OAM biography, the author Trevor Gill and the publishers Wakefield Press offered a percentage of the price of the book to a charity of David's choice. He chose to send young people, largely sponsored by Rotary Clubs of District 9510, on a 5-day voyage on South Australia's Tall Ship One & All. The clubs select, sponsor and mentor a diverse group of young people learning to sail a Tall Ship, presenting them with a unique set of challenges to face and overcome. In doing this positive skills and attitudes are developed which last a lifetime.
The RYSC project has been an outstanding success with 8 voyages so far, and 185 young people 15 to 18 years of age experiencing this unique opportunity, enable by the $200,000 raised mainly by Rotary Clubs in the District to cover the voyage costs. David Binks is Chairperson of the Rotary District 9510 Youth Sailing Challenge Committee.