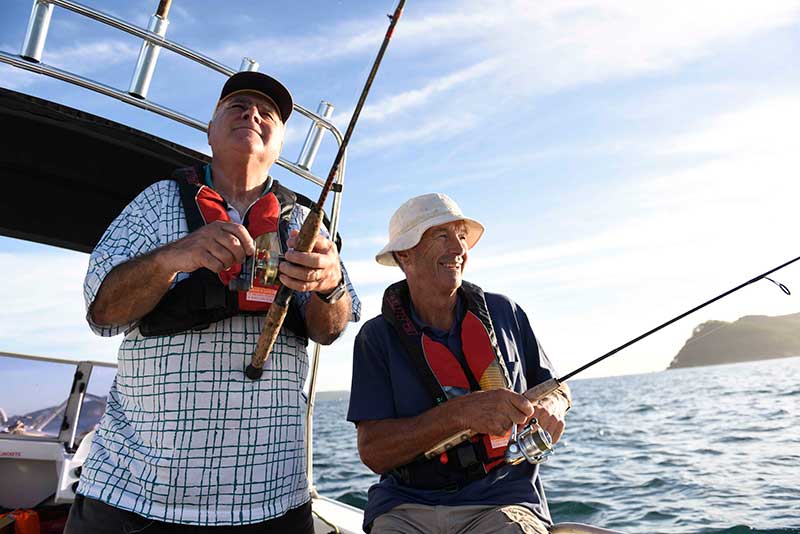 Today is World Drowning Prevention Day and an occasion to reflect on water safety, according to the Boating Industry Association Ltd.
BIA President Andrew Fielding said boating was a relatively safe activity thanks to collaborations in the Trans-Tasman region.
"Some five million people go boating each year in Australia and through ongoing work of industry, other NGOs and regulators, our boating systems are helping to drive a culture of safer boating," Fielding said.
"As an industry we are firmly committed to safe boating, and that includes safe people, safe boats and safe waterways. There is no doubt that a great day on the water is a safe day, and BIA acknowledges the work of State and Federal Governments, along with our partner NGO in water safety who help Australia to be safe in, on, under and around the water.
"It is on an occasion such as World Drowning Prevention Day when our thoughts go to those low- and middle-income countries where 90 per cent of the global toll of 236,000 preventable drownings occur."
Fielding said BIA Ltd was engaging with national maritime regulators, such as Transport for NSW, to keep Australia a safe boating region, while working on opportunities to support near Pacific neighbours where appropriate water safety systems and equipment are often in need.
Transport for NSW, which has donated lifejackets to Pacific neighbours like Papua New Guinea in the past, has a strong commitment to drowning prevention and is a partner in safety with BIA.
"While a single fatality in boating is tragic, in NSW we continue to see a long-term downward trend in boating fatalities," said Sally Webb, Deputy Secretary of Safety, Environment and Regulation at Transport for NSW. "That said, there is no room for complacency. Over the 10-year period to 2022, we know that 7 out of 10 people presumed drowned in recreational boating incidents were not wearing a lifejacket."
A staple of all our messaging is the importance of lifejacket wear – but it's still the main offence we see, accounting for around 28 per cent of fines and official cautions this year. Remember a lifejacket can only save your life if you're wearing it."
"Our goal is Towards Zero boating fatalities and when it comes to preventing drowning, a lifejacket can save your life."
In partnership with Transport for NSW, the BIA manages the Lifejacket Retail Partnership Program across the State with more than 100 marine retailers, hire outlets and clubs participating.
The aim of the program is to assist retailers to educate boaters on boating safety via point-of-sale resources. This program recognises the effectiveness of the retail point in connecting with the public in safe behaviour campaign messaging.
While lifejacket safety remains a State and national boating safety priority, over the years the program has expanded. This year the program features messaging from the new judgment-based advertising campaign called 'Are You Boat Ready? Plan, Prepare, Predict'.
BIA also supports a national approach to promote safe, responsible and enjoyable boating in Australia, and are using this network to support similar outcomes across the Trans Tasman region and the near Pacific.
BIA and its safety partner Transport for NSW both support the World Health Organisation in World Drowning Prevention Day 2023 – 25 July 2023.